Molder fiber togo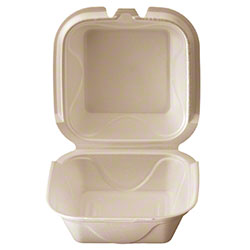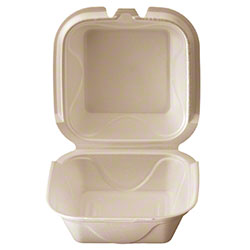 Molder fiber togo
We stock stock two sizes the 9x9x3 and the smaller 6x6x3. We can also get the 9" in a 3 section.
Huhtamaki hinged containers are made from molded fiber, a strong and sustainable alternative to foam. Compostable, made from recycled material and able to transport even the heaviest food without crumbling or leaking, Huhtamaki hinged containers feature a new "stay shut" closure designed to better protect food during transport. Plus, our hinged containers are both microwavable and stackable, offering maximum convenience for you and your customer.
Color of produce may very.
PLEASE CALL FOR PRICING.